gdedas

Add gdedas as a friend

gdedas will be notified and will have to accept this friendship request, to view updates from gdedas and their ratings you must follow them.

Remove gdedas as a friend



Lists
Recent reviews

Posted : 3 years, 7 months ago on 5 November 2019 01:19 (A review of
The Criminal Man
)
This is a long and slow film....The director himself told us before the screening "I am shy to tell you to enjoy the film"...he is an honest person, because it is difficult indeed to enjoy this film. In my opinion, please save your time and stay away from this movie.

0 comments,
Reply to this entry

Posted : 6 years, 7 months ago on 11 November 2016 01:08 (A review of
The Great Buck Howard
)
John Malkovich is really a great actor, but in this film his acting is just unbelievable...the film is not something special, but I could not leave it....Malkovich did not let me go, simply amazing acting!

0 comments,
Reply to this entry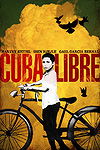 Posted : 9 years, 9 months ago on 14 September 2013 06:24 (A review of
Dreaming of Julia (2003)
)
it's a pity that english(and not spanish)is the language of this movie..all the magic is lost! but in any case, english or spanish it's not something special.

0 comments,
Reply to this entry
Movies
TV
Music
Top rated

My music page

Rated 1 music